Our Shop !
Built in 1946, this 8100 sq ft auto dealership building in Hanna, Alberta consists of a 4 car showroom, parts department/counter, full shop facilities and assembly room.
WE are a licensed Alberta "Out of Province Inspection" facility !... click HERE for details
A few pictures.... :


On the left, our shop, taken December 6, 2004. On the right, our shop, taken August 20, 2005.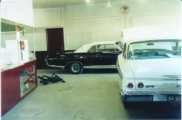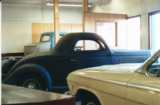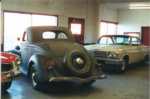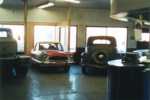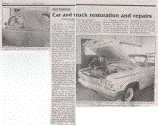 Various views inside the showroom taken in December, 2002. On the right is a copy of the article about our business which was published in the Hanna Herald newspaper in February, 2003.
http://www.bruneauperformance.ca
Copyright © 2002-2007 A Bruneau Performance Ent. All Rights Reserved World Wide.